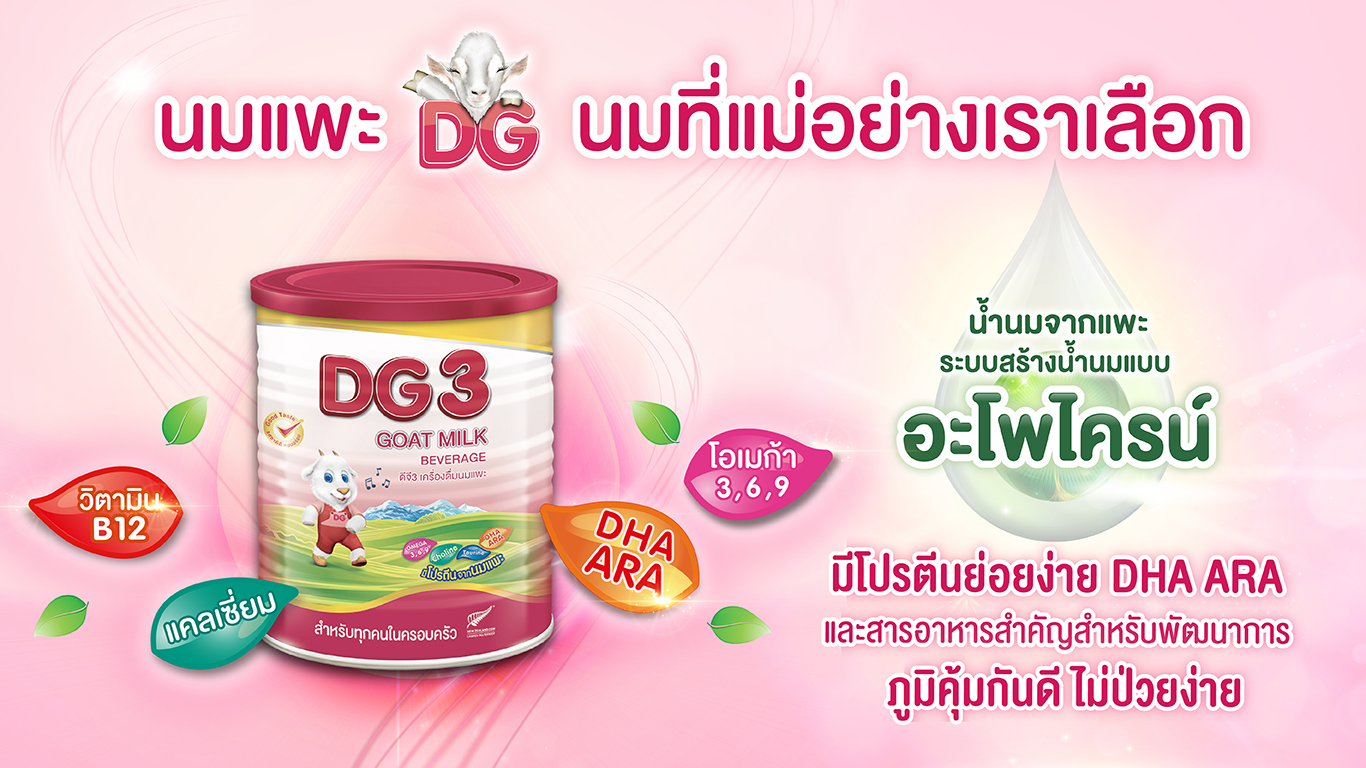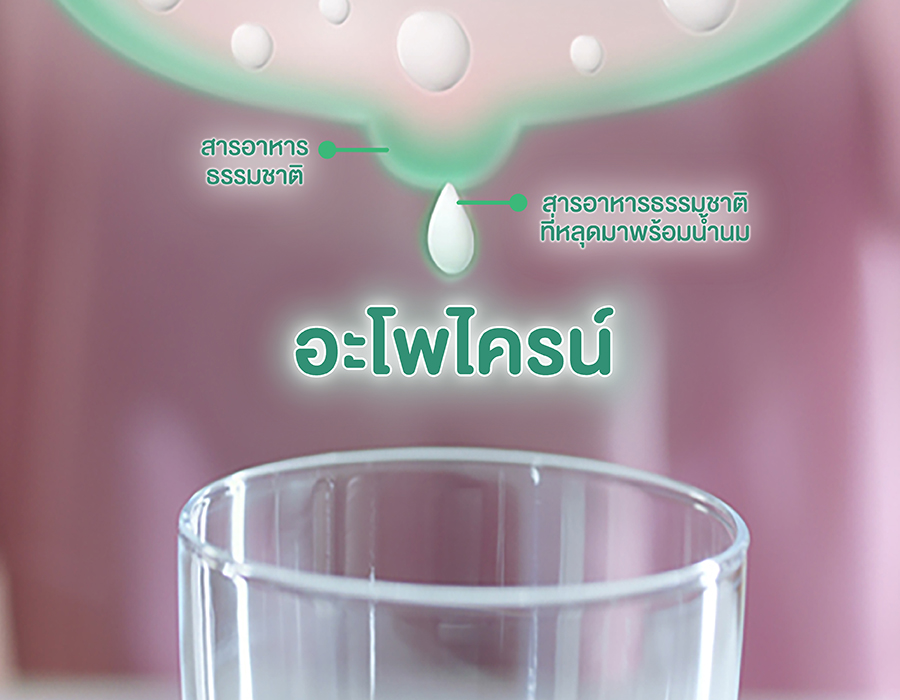 "DG Goat Milk, the first milk my mother chose."
Goats have a milk-making system called aprocrine, just like people.

Goat's milk therefore provides high natural nutrients. Strengthen good immunity Children don't get sick easily.

Goat's milk protein is easily digested and absorbed and is comfortable for your child's stomach.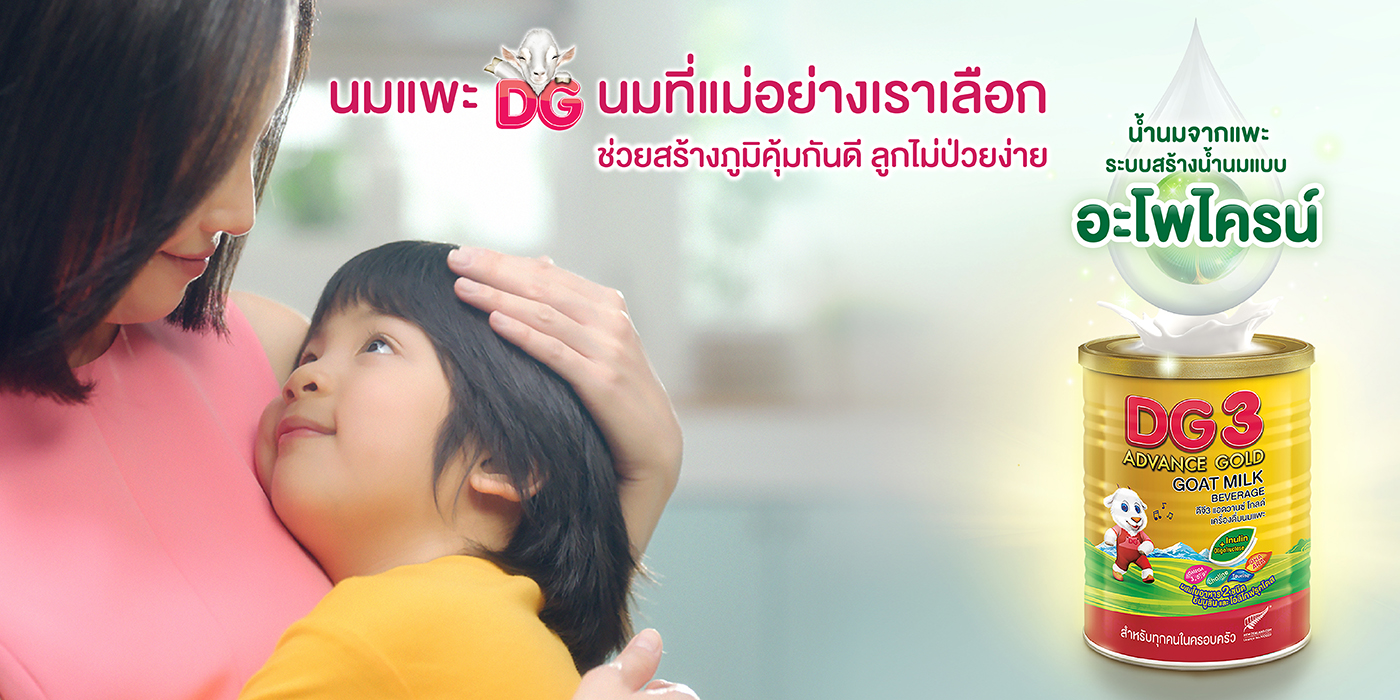 Product information
Goat milk has an apocrine milk production system. that provides complete nutrition from nature
Goats have the same milk production system as humans, called apocrine, which is different from normal milk. As a result, breast milk and goat milk contain high amounts of natural nutrients that come out with the milk called Bioactive Components, which have complete nutritional value.
"Bioactive components" are natural nutrients. that comes out with milk, consisting of
Nucleotides help strengthen the immune system.

Taurine helps improve the function of the retina.

Polyamines promote a healthy digestive system.

Growth factors help promote growth.

Goat milk has easily digested protein. and easily absorbed

Goat milk protein is a protein that is easily digested and absorbed. Makes your child feel comfortable, without bloating.

Goat's milk causes fewer allergic reactions than cow's milk.

Goat milk contains protein that causes allergic reactions. 23% less than cow's milk. Chances of allergic reactions. therefore less than children who received cow's milk

Goat milk is natural. and has nutrients that are highly natural

Goat's milk has fewer production steps than cow's milk.

Goat milk has fewer additives. There is less processing than cow's milk.

Goat milk is heated. Less than cow's milk This makes goat milk retain more natural nutrients.
Approximately important components
Goat milk 65%, maltodextrin 23%, fructose 8.6%, multi-minerals 0.6%, encapsulated fish oil with DHA acid 0.4%, multi-vitamins 0.1%.
FDA number 10-3-01028-1-0142